Microtransit and Micromobility in Public Transportation
Microtransit and Micromobility in Public Transportation
Published on: June 30, 2023
Over the past few years, the terms "microtransit" and "micromobility" have been introduced into our vocabulary. Microtransit refers to a service, and micromobility refers to a vehicle or device used to get around.
What is "Microtransit?"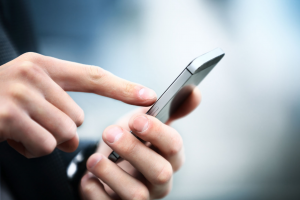 Although microtransit can be a little difficult to define since the concept varies from location to location, the basic definition is that microtransit is an on-demand service to the general public that uses technology to schedule trips and pay fares. Microtransit is often used to complement fixed route service and helps provide service in areas poorly served by traditional fixed route service. SAE International describes microtransit as follows:
"Microtransit is a privately or publicly operated, technology-enabled transit service that typically uses multi-passenger/pooled shuttles or vans to provide on-demand or fixed-schedule services with either dynamic or fixed routing."
National RTAP describes microtransit as follows: "Tech-enabled shared transportation that lives in the space between traditional fixed route transit and ride hailing technology."
History of Microtransit
The concept of providing flexible transit service in smaller vehicles has been around for a long time. The terms "flexible routing" or "dynamic routing" have also been used for a long time. However, the term "microtransit" really became more commonly heard in the past 6–7 years. Why? Microtransit relies on data and technology to power its service. Using microtransit software, agencies can geo-localize transit, passengers can book their trips in real-time, and passengers can use an app to pay online, thereby, not needing cash. And, passengers can reserve their seat. The main goal of microtransit has been to expand service geographically and demographically. Specifically, microtransit tries to reach low-density or low-income populations or those passengers who do not have other reliable transportation options.
Pilot Programs
Several cities have started piloting microtransit programs. In Los Angeles, the L.A. Metro launched its "Metro Micro" on-demand service in December, 2020 in two Los Angeles neighborhoods and has since added seven more zones. Metro Micro provides these shared rides at a cost of $1 each.
King County Metro in Washington State offers Metro Flex, an on-demand service. King Country Metro began piloting this service in 2020.
The Kansas City Area Transportation Authority launched a one-year pilot titled RideKC Bridj in 2016. In 2018, KCATA partnered with Johnson County, Kansas to launch RideKC in January 2019. Between January and July, 2019, there were more than 12,000 trips.
Metro Transit in Minneapolis launched its 12-month pilot program, micro, in September 2022. Fares cost the same as Metro Transit's fixed route service.
Micromobility/Shared Mobility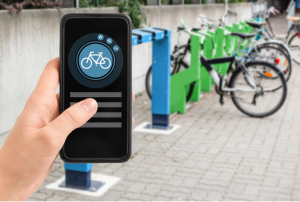 Other means of transportation that fall outside the microtransit world is shared micromobility, or shared mobility. A micromobility device basically refers to a small, lightweight vehicle that operates at speeds typically below 15 mph, such as bicycles, e-bikes, electric scooters, etc. Some transit agencies have partnered with other companies to increase transportation options in their communities. In San Antonio, VIA Metropolitan Transit partnered with Toyota to expand their rideshare program by expanding their Link program, an on-demand rideshare service similar to Uber or Lyft but with the price of a bus ticket. The Link program allows passengers to book their ride through a mobile app for pickup from one of the 180 designated pickup spots. This Link service allowed VIA to expand service into low density areas.
In Milwaukee, the non-profit bikeshare system Bublr expanded its fleet to about 400 bicycles in order to expand its geographic reach. Many other cities and towns are developing similar e-bike and bikesharing programs. In 2021, the Crawford Area Transportation Authority (CATA) in Crawford County in Northwest Pennsylvania began a bikeshare program. While the program is in its beginning stages, the program is showing promise and expanded mobility options in the area.
Micromobility can work well in urban settings, however, microtransit is geared towards rural areas and areas with low density. Public transportation agencies could take opportunities like these to partner with micromobility providers in order to expand service options for their passengers.
Pros and Cons of Microtransit
Pros
Dynamic routing is more flexible, allowing passengers to travel on-demand in their service area
Dynamic routing algorithms can be used in order to pick up additional riders going in the same direction in the same transit vehicle
Potential solution to the "first-mile/last-mile" challenges
Provides higher transportation service to high demand locales (i.e., downtown areas)
Decrease traffic congestion
Reduce air pollution
Real-time scheduling
Cons
Providing door-to-door service is inefficient
Agencies end up spending more on microtransit services than fixed route service
Potential higher cost to passengers
Such specialized service results in fewer passengers per hour than traditional public transit services
Passengers have to wait for fellow passengers (should a passenger be late, the vehicle will wait)
Microtransit and Micromobility/Shared Mobility in Minnesota
MnDOT's Greater Minnesota Shared Mobility Program produces a monthly webinar series (Greater Minnesota Shared Mobility Webinars), and in February 2021, produced a webinar titled "Microtransit: technology for better on-demand service."
Several Twin Cities suburbs offer microtransit services. SouthWest Transit has a service called Prime. Plymouth Metrolink calls theirs Click-and-Ride, Maple Grove has My Ride and the Minnesota Valley Transit Authority's program is called Connect.
Minneapolis has offered a bike share program since 2010. When the non-profit that managed it, Nice Ride Minnesota, was shut down in March 2023, the city picked up new licensing agreements with three operators (Lime, Veo and Spin) to participate in its Shared Bike and Scooter Program and offers rentals for scooters and Class 1 and 2 e-bikes.
In December 2020, the Minneapolis City Council adopted its Transportation Action Plan (TAP), which included strategies for increasing the availability and safety of micromobility travel and bicycling. TAP also included transit strategies such as expanding multimodal access to transit and partnerships with agencies to pursue new transit projects.
Conclusion
So, is microtransit a viable answer to public transportation woes? Does microtransit make good on its promise to re-energize public transportation? Right now, that answer seems to be – maybe? Most studies have shown that microtransit could be a good tool to aid in increased ridership and meet passenger demands but should not be used to replace existing route models. Surveys of microtransit pilots have also found that the public didn't utilize microtransit service simply because they were unaware the service existed. If microtransit is well operated and publicized, it has been shown to improve public transit in low density areas and/or in off-peak hours. Microtransit, therefore, has a low productivity — it may increase coverage area, but in most cases, it will not increase ridership. Each transit system needs to analyze its specific needs and determine if microtransit could be a good complement to its existing service. Likewise, micromobility/shared mobility is another promising concept that is currently in its infant stages. If public transportation can find ways to partner with other companies and organizations, the use of microtransit and micromobility can expand even further.
Resources
This article was written by RLS & Associates.
Login to request a different date or venue for this course — or request a new course entirely.
---